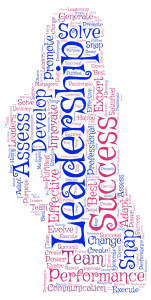 How do women succeed faster? There are many articles written on this subject and no one has "the" answer but I will share with you what's worked in my life in hopes it will help you in yours.
Women in business often face a steep road, even in today's relatively enlightened environment. They have to constantly prove their worth in a realm dominated by men. This is especially true of women entrepreneur's. However, if you follow these tips, you will truly make an impact and achieve long-lasting success.
1. Don't Do Work That Bores You
We all have passions: every single one of us. Some of us love to sing and dance, while others are passionate about protecting the environment. Think about your passions and ask yourself: "What can I bring to my passion that no one else can?"
For example, if you were a dancer in high school, maybe you could invest in a struggling dance company and help get it back on its feet. Break out of the dull cold world of entrepreneurship by doing something you love!
2. Work Smarter Than Everyone Else
The unfortunate reality about succeeding as a woman is that you must do more work than men. In a patriarchal society, women are expected to go above-and-beyond men to prove their worth. Don't let this bring you down: approach it like a dare and leave your competitors in the dust.
For example, if you are working on your dance company, you could not only purchase the company, but you could also help them create dance routines, buy new uniforms, meet with the dancers, and ingratiate yourself into their work. This extra step helps give your company and your work the extra "oomph" you need to succeed.
3. Avoid Being Too Serious
Women in business constantly fight against negative perception by men, especially the concept that they are "too cold" or "emotional" about their work. This is a crap trap: you have to work hard to prove yourself, but then you're perceived as too bitchy or too weak! How can you break out of this crappy trap?
Que the laughter. For example, if you're visiting your dance company, don't be afraid to crack a joke or two with everyone there. Have fun. And leave work at work: don't stay up all night worried about your business. While you want your work to be a huge part of your life, don't allow it to take over. No one reached the end of their life and said "damn I wish I would have worked more hours!"
These tips are just a small example of how women can succeed faster. It's a SNAP when you remember you deserve success!