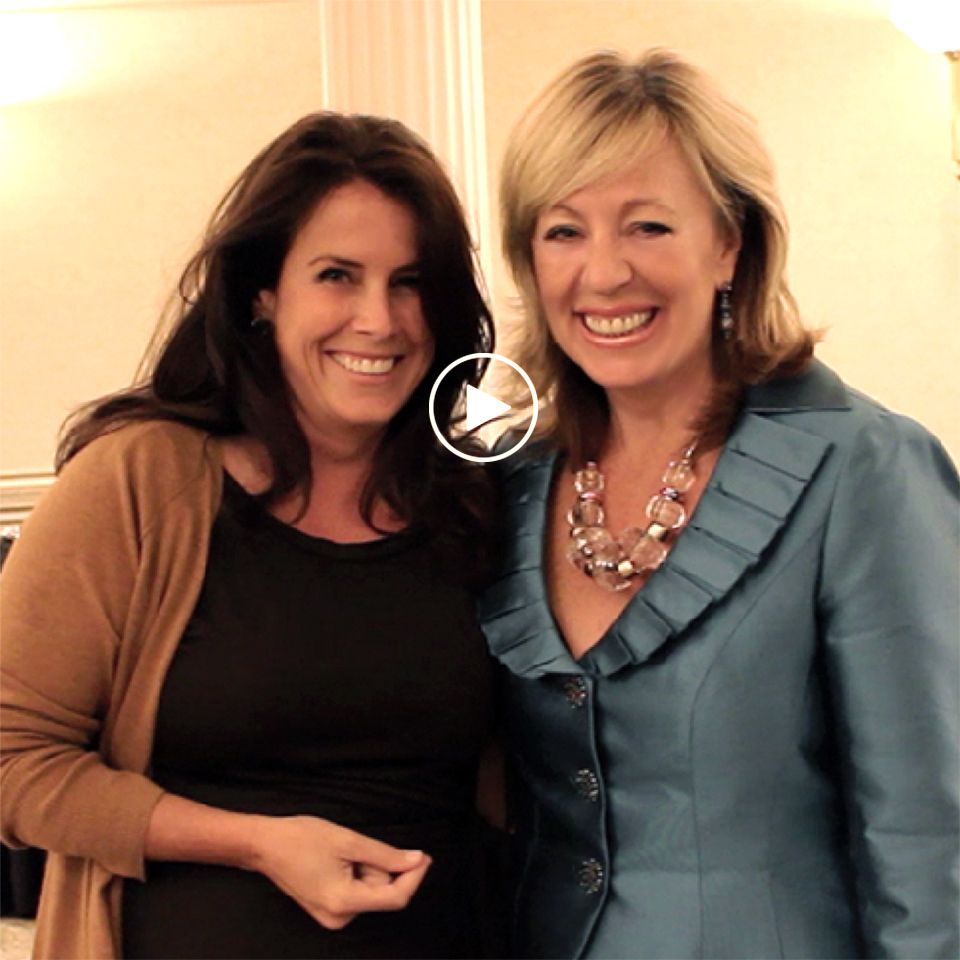 DEDE IN THE NEWS
Meetings and Conventions Magazine – DeDe Voted Meeting Planners Favorite Speaker. Alongside power speakers Bill Clinton, Malcom Gladwell and Barbara Corcoran of Shark Tank.
The Yankees Call –DeDe Murcer Moffett to Sing National Anthem in New York for New York Yankees
DeDe Releases Next Book – SNAP Yes! The Art of Seeing New Achievable Possibilities in Business and Life.
American Express –  "The State of Women in Business."
Business Women Magazine – 6-Steps to Improve Your Networking Skills In A SNAP!
Little Rock Magazine – DeDe Rocks Sixth Annual Small Market Meetings Conference in Little Rock, Arkansas.
Wisdom Wedgies & Life's Little Zingers – DeDe's Book Delivers Daily Bite Sized Motivational Messages That Get Stuck in All The Right Places.
DeDe Featured In Award Winning Business Book– DeDe's story of making the leap from corporate sales to successful female entrepreneur is featured in the award winning business book, "A Cup of Cappuccino" by author Jeretta Horn Nord.
"Many thanks to DeDe Murcer Moffett for making our Re-energize Your Inner Rockstar conference a success! DeDe delivered great information with captivating personal examples and boundless amounts of energy. The attendees agreed and the evaluation forms came back singing DeDe's praises again and again! Thank you DeDe!" – Michelle Pastor – Sr. Education Program Advisor, Tri-State Generation & Transmission Association
"DeDe kicked off our conference with a burst of energy in an interactive, engaging session that had our members talking about what it takes to motivate themselves, their staffs and their patients. It was a great way to set the tone for the rest of our conference. DeDe was wonderful to work with and provided us with creative social media marketing tools to encourage attendance and to acknowledge our keynote sponsor."
–Kathy Febraio, CAE Executive Director, Pharmacists Society of the State of New York
"I had a most LEGIT experience hearing DeDe command an audience recently. Her ability to engage others from a tool belt of talent, tales, and experiences makes you want to hear more every time."
– Scott Rose, President & CEO Kelly Tyler Federal Credit Union
"DeDe is hands-down one of the most compelling speakers I've seen in over twenty years of working in sales and marketing. She conveys a message that is immediately applicable and actionable for business, organizational, or personal change. I left her keynote not only wanting to change and be better – but also taking immediate steps to do so. In one hour, she changed my life – both personally and professionally."
– Mark D. Thompson, Vice President of Tourism Dallas Conventions and Visitors Bureau
"DeDe was hands down one of the best speakers I've ever heard. There wasn't a dry eye in the house"
– Mel Coleman, President North Arkansas Electric Cooperatives
"DeDe is an inspirational speaker that had our delegates smiling, singing and even crying during her presentation. She touched the delegates with her storytelling, songs and high energy personality. Our delegates were involved, active and a part of the keynote address. DeDe gives it her all and gets people engaged. You will not be disappointed. Comments from attendees include:
"Fantastic!"
"Loved Dee Dee. She's Awesome!"
"Her inspiration at the beginning of the conference was infectious and often thought about her strategies throughout the conference."
"I could literally feel her energy."
"Perfect opener- very inspiring!"
"Thought provoking. High energy. Loved it"
-Joe Cappuzzello, President & CEO
Small Market Meetings Conference
"DeDe brilliantly conveys
that we live constricted lives only because
we believe we must. It's a message
America needs to hear right now!"
– Nido Qubein, Founder of National Speakers Association Foundation
"Last night I was at another industry event and still had people come up to me to let me know what a great program you gave to HSMAI. You touched many people!"
– Pam Sherfesse, Colorado Convention and Visitors Bureau
"DeDe is an amazing woman with a truly inspirational story to tell. She is a role model for everyone and her personal journey is a great example of how through extraordinary human spirit and hard work anyone can achieve their goals. Her heart felt message is something that we all will benefit from for years to come!"
– James Cirillo, General Manager 3 West Club
"DeDe totally made our business conference! We have had so many comments about her authenticity, her enthusiasm, her motivation and inspiration! They loved her! She is just an incredible talent."
–Rose Baston, President WCCT Connect
"DeDe is one powerful woman!" – Tory Johnson – Host Good Morning America's "Steals and Deals" 
"Thank you so much for a fantastic keynote. Your touching story, your enthusiasm and energy started off our event in exactly the right way. We've had so many compliments on your talk. Thank you!" – Kim Bickford SVP, Member Services and Operations, WesPay
"This woman absolutely brings a presence to her message that simply grows goose bumps all over your body."
– Eldon Taylor, New York Times Best Selling Author
"If you are looking for a power house speaker and want to get your guests fully engaged, DeDe is who you want. Very detailed, kind and fully of energy. She will help get you motivated in your professional life and personal life."
– Stephanie Adams, Pittsburg Marriott City Center
"DeDe is an energetic, amazing woman with an excellent story! She worked with us in the exact way we needed her to, was very accessible and so excited about delivering a strong message to our group on leadership. Never afraid of hard work, friendly and outgoing personality, attention to detail, and the ability to keep the audience engaged….DeDe walked away with new friends and proof positive that 3 of our CEOs really could dance on stage!"
– Julianne Talley, Director of Conferences, League of Southwestern Credit Unions
"Move over Rosie….and audiences, Meet DeDe the Riveter. If you are lucky enough to see and hear DeDe Murcer Moffett, you will be riveted by her presence and her message. The dictionary definition of reviter depicts DeDe perfectly: 'to attract and hold (as the attention) completely. That's DeDe!"
– Linda Haneborg, Principal Linda Haneborg and Associates
"DeDe ranks way up there
as a writer and lecturer
with the Zig Ziglars of today"

Fritz Peterson, Former New York Yankee Pitcher
"It was such a pleasure to have you here. I have had nothing but rave reviews on your presentation. I still cannot believe I got up there and danced but it was such fun. Again thank you so much for making our OWNIT kickoff event such a success. They want you to come back and do more!"
– Jackie Kubena, Director of Sales, McKesson Pharmaceuticals
We hosted our 2nd Annual Women in Banking Seminar. It was a HUGE hit because of DeDe Murcer Moffett. SHE. IS. AMAZING! So down-to-earth, so easy to work with. She has an extremely timely and pertinent message to Step out of that proverbial box (to BLOW IT UP, actually!) It includes lots of fun and laughter; and, if your heart's not stone, some tears).
She's a R E A L person and I just love her. Our audience members fell in love with her too.
– Peake Wilson, Vice President, Corporate Events & Leadership Division Corporate Secretary
Community Bankers Association of Georgia
"Thanks SO much for kicking off TBSE 2015; our attendees absolutely LOVED you (which, of course, makes us look great!).
Here are some of the notes people wrote about you:
"Loved her message!"
"Full of energy – great message!"
"10" .
"Loved her!"
"Awesome, funny, easy to listen to."
You don't need to improve ANYTHING! What more could you ask for?"
– Ann Ulick, Events Manager Madow Brothers Dentistry Conference
"I'm a new CEO and this can be a lonely position. I needed this. I'm going to Snap Out of It!"
– Cathy Averette, CEO/President, Evonik Employees Federal Credit Union
"Our audience included men and women of all ages, backgrounds, and success levels. They were engaged from the second DeDe took the stage through the final note of her speech."
-Esther Spina, Author, Speaker, Director, Ambit Energy
"DeDe gave one of the most powerful, honest and entertaining keynotes I have ever heard!"
Leslie Guthrie, Executive Director, Texas Governor's Commission for Women
"DeDe keeps everyone wanting more. The information is relevant to business and life and athletics. Thoroughly enjoyed every minute of it!"
-Gary Trost, First Vice President, United States Professional Tennis Association
"When I booked DeDe I knew she would be good but I didn't expect her
to be THAT Good!"

Pete Holladay, Director of Events- Mid Atlantic Inn Keepers Association